Nick Moss Band - Live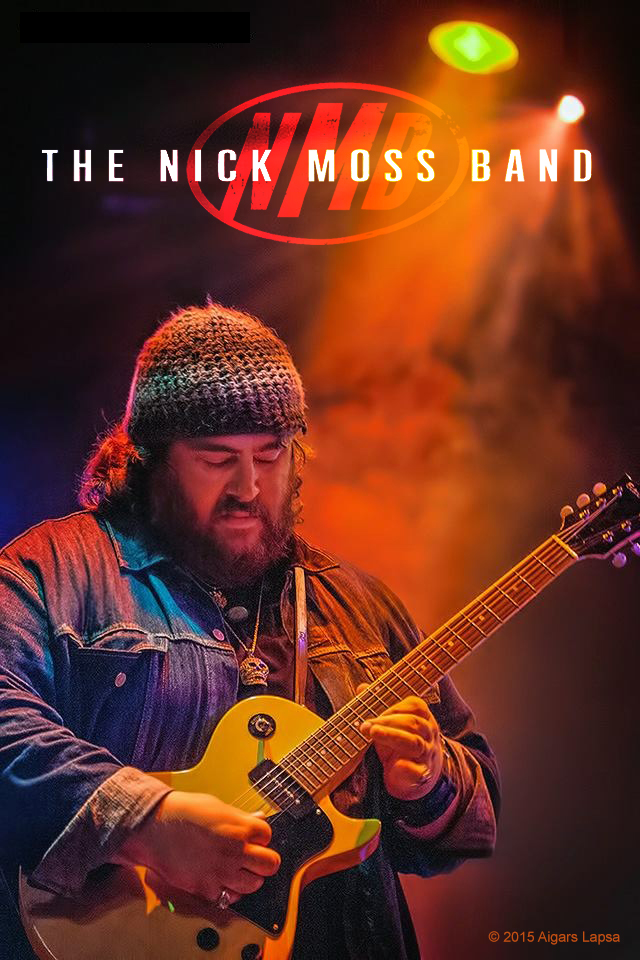 Date: August 25th, 2017
Time: 8:00 p.m.
Tickets: Pre-sale tickets $18, day of show $22
Info:
If electric blues guitar as we've celebrated it throughout these four collections is going to thriveor even survivein years to come without degenerating into watered-down blues-rock, it requires an infusion of committed youngblood axemen who revere and intuitively understand the hallowed tradition while steering it into fresh directions that aren't too far removed from the past. That's a mighty difficult proposition; many try, but only a precious few succeed.

In case you haven't had the pleasure yet, meet Nick Moss. The burly guitarist has been anointed as a savior of traditional Chicago blues, his albums on his own Blue Bella label reflecting a deep love for his Windy City blues ancestors. "That's what I learned how to play," says Moss, born December 15, 1969 and a native of Chicago's northwest suburbs. "Like I've always told people that always ask me, I kind of got stuck with this label over the last couple of years of being the torchbearer of Chicago blues. I didn't set out to do that. I live in Chicago, and I was taught by the guys that played Chicago blues pretty much what I know."

Those famous teachers included guitarists Buddy Scott and Jimmy Dawkins. Back when he was in their respective bands (Nick was only 18 but big for his age when he joined Scott), Moss played electric bass. He'd mastered the instrument through headphones during a six-month stay in the hospital with serious kidney problems while he was a teenager. His older brother Joe, now a popular Chicago blues guitarist himself, brought him the earphones and was an essential influence.

Read more at: https://www.bear-family.com/moss-nick/

Click here to buy tickets!