The THE BAND Band - Live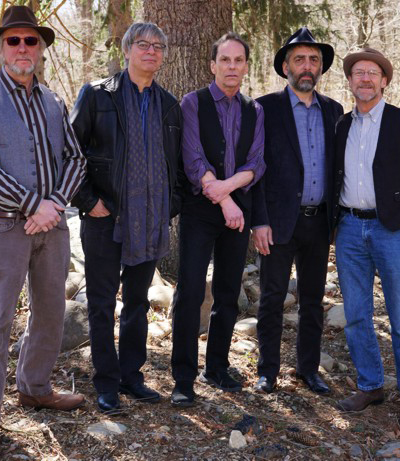 Date: April 28th, 2018
Time: 8pm
Tickets: General admission $20 in advance, $24 at the door, VIP w/ table service - $25 in advance, $29 at the door.
Info:
The THE BAND Band – Tribute to The Band

The acclaimed group The THE BAND Band is the most musically satisfying tribute to The Band on the scene today. While The Band may be long gone from the stage, The THE BAND Band is keeping their sound and spirit alive and well with authentic, true-to-form renditions of their legendary repertoire. This group of veteran musicians showcases the astounding breadth and depth of The Band's distinctively original Americana music with classics such as Up on Cripple Creek, The Weight and The Night They Drove Old Dixie Down, as well as deeper cuts from The Band's vast catalog. The THE BAND Band brings the songs to life with the energy and excitement of The Bands legendary concerts, earning the praise of audiences and critics alike.

"The THE BAND Band really nails it. Their shows recapture the incredible vibe that was unique to The Band" – George Walsh, WCWP Radio, Long Island NY

"Sadly we'll never see or hear The Band perform live again, but if you want a close second and want to be transformed by the magic and spirit of their music…The THE BAND Band…delivers BIG TIME!" – Rex Fowler, folk-rock duo Aztec Two-Step

The THE BAND Band has shared the stage with artists that include Richie Havens, New Riders of the Purple Sage, Aztec Two-Step and Marshall Crenshaw. The individual band members have performed or toured with original Band members Rick Danko and Levon Helm; Bruce Springsteen, Chuck Berry, John Hall, Patti Smith, Keith Richards, Steve Forbert, Paul Butterfield, Mike Bloomfield, Roy Rogers, Roger McGuinn, Robbie Dupree, Max Weinberg, Clarence Clemons, Willie Nile, Maria Muldaur, Genya Ravan, Jimmy Vivino, The Shirelles, and the list goes on.

The THE BAND Band players:

Gary Solomon (bass, vocals) – performed with Steve Forbert, John Hall, Maria Muldaur, Jimmy Vivino, original Band members Rick Danko and Levon Helm, and others.
Jack Kraft (keyboards, accordion, mandolin, vocals) – performed with some of rocks legendary icons, including Chuck Berry and Roy Rogers.
Josh Radin (guitar, vocals) – founding member of the Sylvester Brothers, has performed with Genya Ravan, and is featured on Genya Ravan Live at CBGBs.
Loren Korevec – (piano, mandolin, vocals) – house pianist for 12 years at the famous New York City restaurant Elaines, and former member of The Tokens.
Vinny Nicosia – (drums, vocals) – a part of the New York music scene for over four decades, playing rock & roll, country, blues, jazz, and off-Broadway.

For more info: http://www.thethebandband.com/

Click to purchase tickets!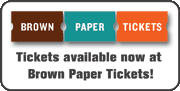 Presented by Fanatics