Music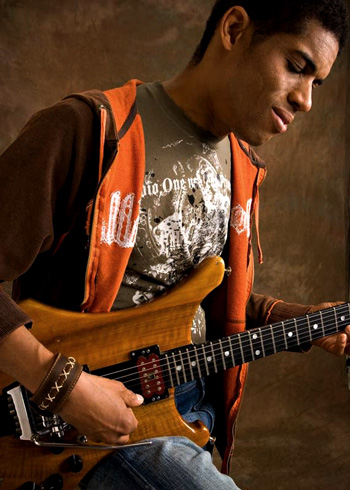 Date: February 3rd, 2018
Time: 7:00pm
Tickets: General Admission - $25; VIP - With Table Service - $35
Info:
In a career that took flight in 1985 with commercial and critical acclaim, guitar virtuoso Stanley Jordan has consistently displayed a chameleonic musical persona of openness, imagination, versatility and maverick daring. Be it bold reinventions of classical masterpieces or soulful explorations through pop-rock hits, to blazing straight ahead jazz forays and ultramodern improvisational workssolo or with a groupJordan can always be counted on to take listeners on breathless journeys into the unexpected.

Key to Jordans fast-track acclaim was his mastery of a special technique on the guitars fretboard. Instead of conventional strumming and picking, Jordan's innovative "touch technique" is an advanced form of two-handed tapping. While a handful of other players were using similar techniques, Stanleys fluid, multi-layered textures and sheer virtuosity raised the bar for excellence. But his technique, though impressive, is always a means to a musical end. His music is imbued with a warmth and sensitivity that has captured the imagination of listeners worldwide. A classically trained pianist before playing guitar, Jordan wanted greater freedom in voicing chords on his guitar, so he applied piano principles to do so. Jordan's touch technique allows the guitarist to play melody and chords simultaneously with an unprecedented level of independence. It also allows Jordan to play simultaneously on two different guitars, or even on guitar and piano. He says that I think of it as a single instrument, but one with a wide range of tonal colorsthats why I do it.

Read more at: http://www.stanleyjordan.com/en-us/biography



Click to purchase tickets!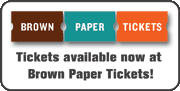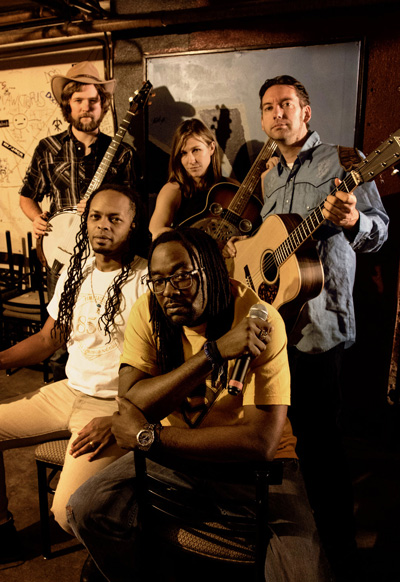 Date: March 31st, 2018
Time: 8pm
Doors: 7pm
Tickets: $18 Pre-sale | $22 Day of Show
Info:
Bluegrass/Hip-Hop may sound like an odd combination, but dont tell that to Producer Rench, who conceived the sound of Gangstagrass in 2006. Though it began as an isolated experiment, Gangstagrass has since grown into a critically acclaimed success celebrated by The Washington Post, The Boston Globe, TVGuide, Elmore Leonard, NPR.org, and more than 50,000 fans who have been entranced by one of the bands hundreds of performances and have purchased the bands four official LPs.

There are a lot more people out there with Jay-Z and Johnny Cash on their iPod playlists than you think. says Rench, who had previously made a name for himself as an in-demand Brooklyn country and hip-hop producer, and solo artist.

When he shared his first bluegrass/hip-hop experiment, Rench Presents: Gangstagrass for free on the internet, the buzz occurred instantly and unexpectedly. Renchs unique vision combined hip-hop MCs and beats in sync with banjos, fiddles, and dobros, and made the combination feel seamless, natural, and authentic. As a consequence, Rench Presents: Gangstagrass received hundreds of thousands of downloads and blog features including BoingBoing.net.

But it was one phone call that would convince the young mastermind to continue his experiments with a more fervent focus and passion. It came from the FX network who upon listening to Gangstagrass, commissioned Rench to write the theme song to a new show, Justified.

Click to purchase tickets!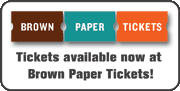 Presented by Fanatics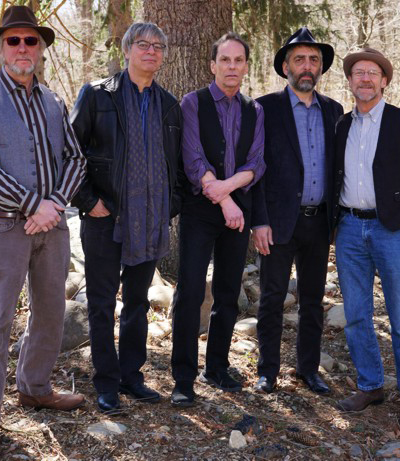 Date: April 28th, 2018
Time: 8pm
Tickets: General admission $20 in advance, $24 at the door, VIP w/ table service - $25 in advance, $29 at the door.
Info:
The THE BAND Band – Tribute to The Band

The acclaimed group The THE BAND Band is the most musically satisfying tribute to The Band on the scene today. While The Band may be long gone from the stage, The THE BAND Band is keeping their sound and spirit alive and well with authentic, true-to-form renditions of their legendary repertoire. This group of veteran musicians showcases the astounding breadth and depth of The Band's distinctively original Americana music with classics such as Up on Cripple Creek, The Weight and The Night They Drove Old Dixie Down, as well as deeper cuts from The Band's vast catalog. The THE BAND Band brings the songs to life with the energy and excitement of The Bands legendary concerts, earning the praise of audiences and critics alike.

"The THE BAND Band really nails it. Their shows recapture the incredible vibe that was unique to The Band" – George Walsh, WCWP Radio, Long Island NY

"Sadly we'll never see or hear The Band perform live again, but if you want a close second and want to be transformed by the magic and spirit of their music…The THE BAND Band…delivers BIG TIME!" – Rex Fowler, folk-rock duo Aztec Two-Step

The THE BAND Band has shared the stage with artists that include Richie Havens, New Riders of the Purple Sage, Aztec Two-Step and Marshall Crenshaw. The individual band members have performed or toured with original Band members Rick Danko and Levon Helm; Bruce Springsteen, Chuck Berry, John Hall, Patti Smith, Keith Richards, Steve Forbert, Paul Butterfield, Mike Bloomfield, Roy Rogers, Roger McGuinn, Robbie Dupree, Max Weinberg, Clarence Clemons, Willie Nile, Maria Muldaur, Genya Ravan, Jimmy Vivino, The Shirelles, and the list goes on.

The THE BAND Band players:

Gary Solomon (bass, vocals) – performed with Steve Forbert, John Hall, Maria Muldaur, Jimmy Vivino, original Band members Rick Danko and Levon Helm, and others.
Jack Kraft (keyboards, accordion, mandolin, vocals) – performed with some of rocks legendary icons, including Chuck Berry and Roy Rogers.
Josh Radin (guitar, vocals) – founding member of the Sylvester Brothers, has performed with Genya Ravan, and is featured on Genya Ravan Live at CBGBs.
Loren Korevec – (piano, mandolin, vocals) – house pianist for 12 years at the famous New York City restaurant Elaines, and former member of The Tokens.
Vinny Nicosia – (drums, vocals) – a part of the New York music scene for over four decades, playing rock & roll, country, blues, jazz, and off-Broadway.

For more info: http://www.thethebandband.com/

Click to purchase tickets!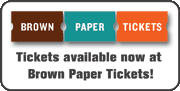 Presented by Fanatics